This Letter to the Editor was originally published in the November 15, 2018 edition of the Westfield Leader.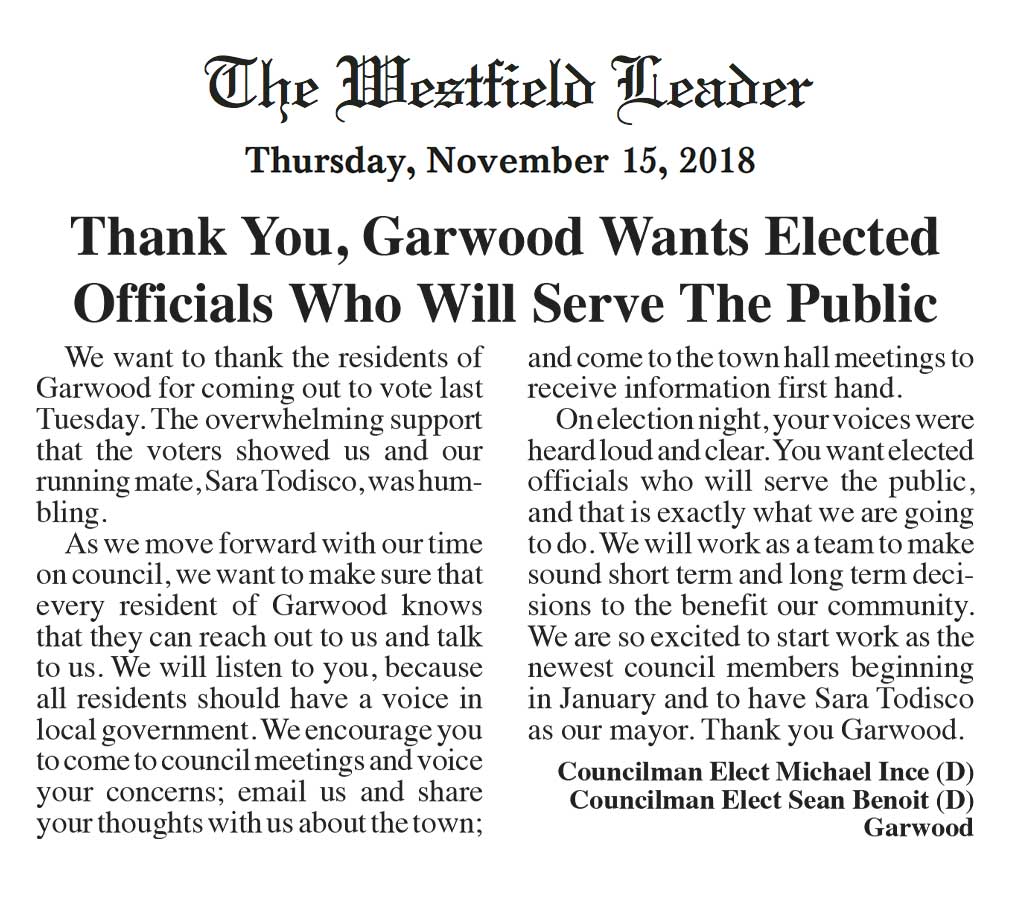 We want to thank the residents of Garwood for coming out to vote last Tuesday. The overwhelming support that the voters showed us and our running mate, Sara Todisco, was humbling.
As we move forward with our time on council, we want to make sure that every resident of Garwood knows that they can reach out to us and talk to us. We will listen to you, because all residents should have a voice in local government. We encourage you to come to council meetings and voice your concerns; email us and share your thoughts with us about the town; and come to the town hall meetings to receive information first hand.
On election night, your voices were heard loud and clear. You want elected officials who will serve the public, and that is exactly what we are going to do. We will work as a team to make sound short term and long term decisions to the benefit our community. We are so excited to start work as the newest council members beginning in January and to have Sara Todisco as our mayor. Thank you Garwood.
Councilman Elect Michael Ince (D)
Councilman Elect Sean Benoit (D)
Garwood